#1 CONTROL. The main issue was the lack of control the client had over their website. There was a content management system, however, they had access to limited areas. This left the client dependent on an outside party for changes and updates.
#2 RESPONSIVENESS. The website was not automatically responsive to all devices and had to have a custom app created to access the site on mobile devices.
#3 NAVIGATION. The Navigation and menu system were difficult to navigate. Some areas were completely hidden and difficult to find.
#4 LANGUAGE. The Translate program would take you to a different domain, losing valuable stats on the website
#1 CONTROL. Created the site with a control system that gave the client 100% access to every are of their website, plus added multi-level security login features. Also added cPanel hosting control over the server.
#2 RESPONSIVENESS. Designed the website with completely responsive to all mobile devices; allowing the site to reconfigure from mobile to tables to PC's.
#3 NAVIGATION. Using a mega menu we created clear paths to all webpages and added a xml sitemap for search bots to easily crawl the website as well as visitors.
#4 LANGUAGE. We built in the language translation onto the site so visitors never have to leave the website to view in their language; making it not only convenient for visitors but easy to track accurate website stats.
Make changes and additions quickly and visually in the content management system! No Programming knowledge needed to maintain your website!
Multi-Level Security Login
Visual Page Builder
Build-in on-page Search Engine Optimization (SEO)
Integrated Google Analytics and Social Media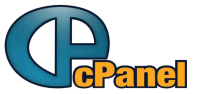 100% Control over your hosting using the latest in cPanel technology. Hosting provided by our partnerHost Mamma
Access to thousands of business growing tools, software and programs
Easily control, edit and create email
MySQL Database control
Integrated Google Analytics, Logs and Stats