Meet the SCULPT Management Team
Creative, highly intelligent, a little crazy... and just plain good at what we do!
Our SCULPT Team pulls together the very best in his or her field. Our SCULPT team is mostly comprised of those with a strong military background and were hand selected by April based on their integrity and performance under pressure. Our SCULPT Team doesn't just do what's been done before, but we carve out new paths to take you to better places. Always learning, our experts are continually crafting their skill be be better and stronger. The only competition we see is against ourselves – to always be better than our last best.
Security and confidentiality are extremely important in the type of clients SCULPT works with. Our 'Sniper' Team can out preform most companies four times the size. Our SCULPT Team is well accompanied with hard work and get the job done right…the first time.
Enjoy getting to know our SCULPT Management Team below and check out some features photos – our creative team truly knows what it means when we say, "Work Hard to Play Hard!"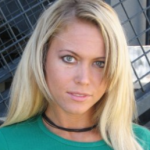 April /
CEO, Head of Web Development & Print Media
If it involves internet marketing and branding... You've come to the right place. April, CEO of SCULPT Marketing Group, is hands-on when it comes to work and her clients. She also operates as the Head of Web Development and Print Media. She has been a programmer and graphic designer since the 90's. This, in combination with her background in Marketing and Communications, allows her to take any concept from conception to implementation in a powerful way. Your website will not only look good, but on the back-end it will be have the latest in technology for security, function and search engine optimization. Her team has developed websites for hospitals, government entities, social media platform communities, geo-locating directory sites and more.

She believes in strong communication with her clients. Ask her clients and they will tell you... she will do whatever it takes to get a job done, and she makes sure her clients are not handed to just anyone, but they communicate directly with the heads of all departments. What a new concept! Most companies handle support at entry level then escalate you through departments to senior management. April feels this wastes the time of the client and the job. Communication should be held at management to management level. She says, "We respect our clients enough to give them our best."

214.945.4WEB (4932) - WEBSITES, HOSTING & EMAIL
Jeremy /
Head of Photography
Jeremy's' photographic journey is rooted in his ability to capture the essence and reality of humanity at its finest and at its worst. He captured everything from the hunt for Osama bin Laden, to the playful nature of our young military defending our freedom, and the plight of humans in search of food after the Haiti earthquake disaster. Jeremy was named Military Photojournalist of the Year seven times, awarded the Bronze Star Medal for distinguished service in Iraq, and documented battles, disasters, and everyday life in Afghanistan, Iraq, Japan, Haiti, Mongolia, and many other locations. Jeremy has been published in such magazines, newspapers and books as National Geographic, Time, New York Times, The Washington Post and many more. His work has earned multiple awards from prestigious organizations including World Press Photo, National Press Photographers Association, Oasis, among many others. Jeremy has a way of capturing the very best of you. He can take any company and portray gritty real life in a such an honest way that it emanates trust. His photo journalist background allows him to see past what most use as "stock" photos. Instead, he tells a story in his photos, and by the end you feel you know them...and they know you.
Paul /
Head of Media Production
Paul began his work in the music business 15 years ago. Over the years, he has developed key relationships which have proven to be major assets. In 2011, he created and branded his own event with Livenation supporting a non-profit organization. The result garnered itself to creating lifelong relationships within the media world. Paul's relationships span across the United States and internationally in countries such as Europe and Pakistan. Working with radio clusters is something that Paul has developed and structured to leverage the best possible situation for a client. The key to a company or brand's success is having the right access within the media market; creating the most visibility and awareness possible, while keeping costs down. Paul currently works with the directors and heads of marketing for radio clusters within CBS radio, as well as numerous other owners of media networks. When it comes to access, Paul has exactly what is needed for any project to generate the results desired by the client. 423.70.VIDEO (84336) - ANIMATION, TV & RADIO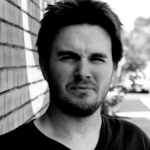 Brennan /
COO, Head of SEO
Brennan is the "Nothing but the facts" kind of guy. He spins his days analyzing, projecting and refining techniques. He doesn't just jump on the traditional SEO Bandwagon. Instead, he takes a variety of internet pieces and skillfully fits them together to create an online empire.
SEO involves a science with a little bit of finesse. Brennan is an expert at internet marketing. He created a website to market 'for fun' called
Darth Jar Jar
it became an internet sensation overnight. It even reached Forbes.com, Wired.com, and StarsWars.com!
Brennan is also an author, screenwriter and producer. Check out his film background at
IMDB
. He is known for his work on The Locker (2009), Walking Tall, and Prison Break. Several of his movies have made it to Walmart, Amazon and your local video stores, as well.
281.972.4SEO (4736) - SEO
Russ /
Head of Federal Government & Business Services
While serving in a career in the US Navy Submarine Force, Russ was attached to numerous Submarine Atlantic Fleet units and was highly decorated for his work during numerous deployments. Russ was selected for a leading position of US Atlantic Fleet Submarine Operations. After leaving active duty, Russ held numerous positions serving both major government and many well known corporate and private clients. As a recognized veteran advocate, he have been asked to provide expert guidance to some well-known veteran charities and veteran businesses. He specializes in Proposals, GSA Schedule Services, Compliance Support, Training & Curriculum Development, Procedure Development, Augmented Reality, Technical Writing, and Equipment (User) Manuals. Russ knows business and he knows people. If you are wondering how to take your business to the next level, that's what he does. Russ will not beat around the bush. He sees where you are, and where you should be and he will tell you exactly what you NEED to hear. The other voices around you might only be feeding you what you WANT to hear and you wonder why things aren't progressing as they should. Russ not only will give a struggling business the best encouraging pep talk you've ever heard, but he will tell you, without apologies, the problems you have and how to fix them.
Slade /
Head of Animation
Slade is a former United States Marine. He served on the ground, utilizing many different weapons to security detachments overseas. He has learned many valuable skills that helped to mold his determination and self reliance. He specializes in 3D animation, special effects and motion graphics. He has created animations for the music industry, television, corporate, oil and gas and museums. He is also a musician and has played guitar with Steady Grind, Adrenaline and Mindset Ultra and currently with Dimitri's Rail. He has recorded music with all of these bands and continues to write and record with a variety of artists and as a producer. 423.70.VIDEO (84336) - ANIMATION, TV & RADIO
Janessa /
Head of Social Media
Janessa is the office "Light" she has a way of attracting people. She has a smile that you can feel even through the internet. Her way with imagery and words captures an audience. When it comes to social media, this social-lite knows it all. Inside and out she works to portray your very best reputation online. They say, "You never get a second chance to make a great first impression." When people find your company on social media - they will feel confident in your services. They will begin to come to you as a resource and solution. Janessa is an office work horse... her perfectionism won't stop until a job is complete and excellent in every way... and if you want to ruffle her feathers, move one of her pens out of line :)